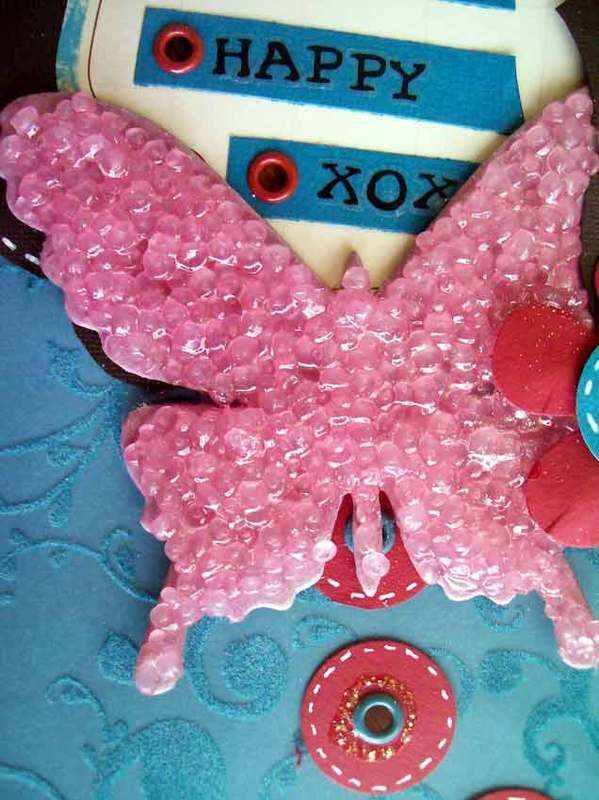 RUBBLE.......
This product is really different. It is sort of like a clear bead and I am totally in love with it and the interesting look I got with a layout i have done below. Here is a close up of when I placed gel medium down then the rubble over the top. Then the fun part of covering the entire rubble with glossy accents and then a bit of crystal glitter....
really really cool!
Love this technique so much and such a stunning finish!
If you would like to have a try of the rubble we have it now in stock and more are comming!