Hi all
sorry I haven't been able to post a technique until today. This technique is really easy and what distress powders were designed for.
Step 1
Ink up your letter/shape with versamark
Step 2
Shake your embossing powder before you sprinkle
Sprinkle embossing powder over the versamark
Step 3
Shake off any excess and put back into packet
Step 4
Heat to melt the powder remembering that it goes darker and doesn't melt like normal powders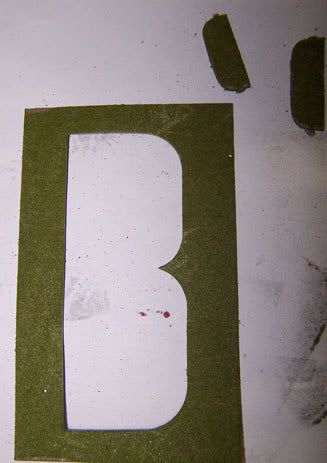 Step 5
When cool rub you're fingers over the top allowing the crystals to fall off. This will give you a distress and worn look.